Company Information
SaleManager Merchant Services
SaleManager™ was founded in 1999. Since that time, the company has delivered the latest payment technology to merchants around the world.

SaleManager is a leading provider of open source and commercial payment solutions.

Merchant's should contact SaleManager directly with questions regarding their merchant account or real-time payment gateway service. At SaleManager, we strive to help our client's business succeed and grow.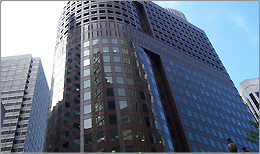 SaleManager's leading payment gateway solution help save time and money for small- to medium-sized businesses and organizations. Planetauthorize is a service of SaleManager. Combine our leading payment gateway service platform with one of our open source or commercial payment modules for a complete turnkey solution.
Our Departments
Customer Service

800 918 4890

Telephone:

904 437 4050

Fax:

planetauthorize

Skype:
Office Hours

9am-5pm EST

Monday - Friday
Closed on all bank holidays